As a young child growing up, Lorraine's first love had always been to sing. During the summer holidays Lorraine and a friend went up to Oxford Street in London, where she found a Woolworth's store with one of those "Do it yourself singing booths." Never missing an opportunity to sing she deposited her two shillings into the recording machine and gave a hearty acapella version of Brian Hyland's "Sealed With A Kiss"
Well you may say loads of people did that sort of thing for a laugh but Lorraine Silver had serious faith in her efforts and carried things a step further. She marched into PYE Records, Marble Arch, London, with this rough acappella disc which is a pretty brave move for a 13 year old girl to make in the 1960's and she politely asked if anyone would like to listen to it.
Two months later Lorraine excitedly received a letter from Tony Reeves a member of the A & R department at the record company asking her to attend an audition. She had a voice mature beyond her years. The outcome of this was an immediate two year recording contract, with Tony Reeves producing the 4 tracks in the studio.
Lorraine Silver Aged 13 in 1965
Lorraine was caught up in an exciting whirlwind of events, she was originally destined to record "I'll Keep Holding On" which had been released by The Marvelettes in the USA but at the last minute a different song was chosen. She was given a slow ballad by American songstress Shelley Fabares which she was asked to cover. The tempo was raised, a big band hired, which included on bass guitar Klaus Voorman, who, unbeknown to Lorraine at the time was a close friend of The Beatles, having been with them in their Hamburg days. He also later designed The Beatles' Revolver sleeve for their album. Lorraine did her stuff and "Lost Summer Love" was born. Only 500 copies were ever pressed making it such a rare collectable record today.
For a brief moment Lorraine Silver was famous. Articles about her appeared in the press. She got frequent airplay on Radio Luxembourg and appeared in a radio show, which was broadcast live at the Marquee Club in London, called 'Ready Steady Radio'. It was here that she met many other stars of the period including Lulu. Tales of such events made Lorraine a heroine amongst her school friends who shared in her excitement and weren't even jealous when she was allowed to miss lessons for more glamorous things such as photo sessions and interviews.
However, fame is a very fragile commodity and fate was not kind to Lorraine Silver. She was on the verge of an appearance on ' Ready Steady Go' which could have thrust her into national stardom, when The Overlanders popped up. They were a group who were managed by the same agent as Lorraine and when their only big hit 'Michele' began to shoot up the charts Lorraine was forced to let them take her prime time television spot.
Lorraine's second single 'The Happy Faces' an original song written by Johnny Harris who was the record arranger of both her singles. He went on to record numerous hits with Petula Clark. On the B Side of 'The Happy Faces' was a version of The Supremes 'When the Love Light Starts Shining Thru His Eyes'. This track featured backing vocals by The Ladybirds and hand clapping by Lorraine's father who had to accompany her to all recording sessions because of her age. 'The Happy Faces' just didn't get the push that it needed from Lorraine's agents whose attention was still fully focused on The Overlanders and the single flopped.Disillusioned, Lorraine stepped out of the limelight and settled back into school life to complete her education. She continued to sing but just as a hobby for the time being.
Lorraine did make a second bid for stardom in the 70s. Under her married name at that time, Lorraine West, she appeared in numerous cabaret clubs throughout the country . After successfully passing auditions she was lucky enough to gain a place on a hugely popular television talent show of the era 'New Faces' a forerunner to today's X-Factor. In the late 70's she represented London in 'The Pub Entertainer of the Year', which was aired nationally on television and finished runner up. At about the same time , unbeknown to Lorraine'Lost Summer Love' was making a big impression on the Northern Soul scene with the record becoming massive at Wigan Casino.Had Lorraine made her television debut under her maiden name instead of her married surname she may well have been spotted and given the recognition she deserved. However she continued to be an unknown entity and the single that she had recorded as a schoolgirl continued to sell well. In only six months 'Lost Summer Love' had sold around 12,000 copies following it re-release on the Casino Classics label in 1978.
Lorraine left the stage for another few years to have her two children but her love for singing and performing never died. She joined forces with two girls who she met at her local amateur dramatics group, The Redbridge Players. Under the banner Mixed Feelings they began appearing on the cabaret circuit and at venues around the country including the "Queen Elizabeth Hall" in London. Singing a whole spectrum of musical styles ranging from accapella, comedy parody to soul standards. They supported many big star name performers at the time.
Lorraine Silver may never had known that the record she had made in her youth was being enjoyed by a sub-culture movement had it not been for her second husband, agent Barry Collings, reading in the Blues & Soul Magazine, a top ten selection of favourite Northern Soul tracks by DJ Nick Gregg of Warrington which included 'Lost Summer Love' by Lorraine Silver. The issue of Blues & Soul Magazine was February 1988; 23 years after the original recording had been made.
Barry showed Lorraine the magazine and she was truly amazed. How could anyone possibly have included her single 'Lost Summer Love' on a list of popular Northern Soul tracks, it had never been a monster hit? She rang the Editor of Blues & Soul in disbelief and was flabbergasted when she discovered it really was her song. It was a great thrill to find out that she was a star, even if only to a specific group of people. Following this, her story was then told in an article in Blues & Soul and other Northern Soul publications.
Now that she had been unearthed she contacted PYE who told her that about 34,000 copies of 'Lost Summer Love' had been sold world-wide and that she could now claim her royalties. Sadly she was paid according to the terms of her original contract which was in old pence so no fortune there. Bubbly Lorraine easily shrugged off her losses though, as she had derived so much pleasure and excitement from her experiences that the small amount of money she did get was an added bonus. In fact she was now fascinated by the whole set-up of the Northern Soul and Scootering scenes.
Fortunately in the late 80's/early 90's her husband/entertainment agent, Barry Collings, was involved in promoting the Northern Soul weekends at Caister Holiday Park, Great Yarmouth, bringing over such artistes as Betty Lavette, Chuck Jackson, Leroy Hutson, Latimore, Willie Clayton, Ray Pollard, Lew Kirton & The Dramatics.
At this time Lorraine met all the Northern Soul DJ's who had been playing her record for many years.She was even 'persuaded' to get up and do a couple of PA's of 'Lost Summer Love' much to the delight of the audience who were even queuing for autographs. On one weekender Harvey Scales was one of the guest artistes appearing and he invited Lorraine up for a duet.
Lorraine also discovered around this time that copies of both her original singles were quite valuable collectors' items, and were changing hands in excess of £50, especially anyone who had a rare White Label.These singles are still increasing in value today according to the relevant collectors' journals. The most recent selling for £700.
Lorraine has now discovered that her record was first discovered in Leicester Market by DJ Pete Robinson he then sold the copy to another DJ  John Vincent  who in turn sold the disc to Russ Winstanley.  It was Russ who then played the record at Wigan Casino and started this story rolling.
Throughout the 90's all four of Lorraine's tracks had been released on numerous Northern Soul compilation CDs, and she also was featured in the biography of Dusty Springfield, written by Lucy O'Brien entitled 'Dusty'.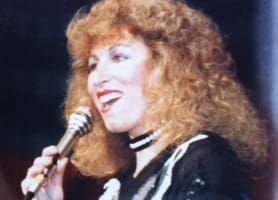 'Lost Summer Love' was given an airing by Brian Matthew on his Saturday morning 60's show 'Sounds of the Sixties' on BBC Radio Two, and he did mention at the time that this was a great record, but he knew nothing about the artiste. Lorraine promptly phoned the producer of the programme and a few weeks later details of her amazing story were given over the air and 'The Happy Faces' was this time the featured record.
At the suggestion of Northern Soul DJ Kev Roberts, Lorraine made a guest appearance at the biggest Northern Soul event of the year, the 30th Anniversary of Wigan Casino which was held at the Kings Hall, Stoke-On-Trent. She performed "Lost Summer Love" to a full house of 1500 true Northern Soul fans. She was truly amazed at the great acclaim she received, at the first all nighter she had ever appeared on.
After the tragic death of Edwin Starr,Lorraine was also proud to have been asked to appear on the Edwin Starr Memorial Concert at Tamworth Assembly Rooms, singing alongside Clem Curtis lead singer of The Foundations, Geno Washington, Viola Wills, Jaki Graham & Gwen Dickey lead singer of Rose Royce . All artists were backed by Edwin Starr's band The Team featuring Edwin's brother Angelo Starr as lead vocalist.
Viola Wills, Gwen Dickey, Lorraine Silver & Jaki Graham
Lorraine's first ever album The Northern Soul Sessions was released in September 2004 on Raise The Roof Records . On this album she included re-recorded versions of all her singles alongside such anthems as "Landslide""I'm Gonna Run Away From You" "Long After Tonight Is All Over" & " I'll Keep Holding On"
To promote the album she appeared at numerous venues including The Blackpool Soul Weekender, Burton on Trent Soul Club, Kettering Leisure Centre, The Shed Beeston and various other Northern Soul weekenders across the country.
Another big milestone in Lorraine's career was when she was asked by BBC Radio DJ Alex Dyke to join the line up of a new touring show "THE MOD ALL STAR BAND" which already had on the bill artists that she herself had idolised in the 60's. One of the original mod's Steve Ellis lead singer from the hit recording group The Love Affair with No 1 hits such as "Everlasting Love""Rainbow Valley" & "Bringing On Back The Good Times". Chris Farlowe with his No 1 hit "Out Of Time" & the original version of "Handbags & Gladrags & Cliff Bennett with his No 1 hit "Got To Get You Into My Life" & "One Way Love"
This tour kicked off in February at The Broadway Theatre Barking Essex and since then has been around the county including Embassy Ballroom Chichester, Palace Theatre Southend & Palace Theatre Mansfield.
Over August Bank Holiday they had the privilege of being asked to perform at the National Scooter Rally Weekender at The Ryde Ice Stadium, Isle Of Wight to a crowd of over 3000. Lots more dates scheduled in 2012.
In addition to this following a guest appearance at the Chelmsford Scooter Club's weekender in Camber Sands Sussex, Lorraine has been asked to be a special guest on "THE NORTHERN SOUL TOUR 2012" starring EDWIN STARR's band THE TEAM with lead vocalist ANGELO STARR
Lorraine has now also been accepted into Wikipedia. Visit: https://en.wikipedia.org/wiki/Lorraine_Silver
Casino Classics has now been released for the first time as a 3 CD box set, previously only available on Vinyl. Two of Lorraine's tracks 'Lost Summer Love' & ' I Know You'll Be There' are included on Discs 1 & 3.
After 50 years, Lorraine recently had a nostalgic reunion with her record producer Tony Reeves who was responsible for creating her original PYE recordings.
This tour kicked off in February at The Broadway Theatre Barking Essex and since then has been around the county including Embassy Ballroom Chichester, Palace Theatre Southend & Palace Theatre Mansfield.
Lorraine Silver and Tony Reeves
Lorraine is now touring throughout the UK on a regular basis as special guest in 'NORTHERN SOUL LIVE' with THE EDWIN STARR BAND featuring ANGELO STARR.
Edwin Starr Band with Lorraine Silver
Lorraine and Dean Parrish at Butlin's Skegness Northern Soul Survivors weekend 22 September 2017
Lorraine and Dean Parrish
LORRAINE RECORDED A NEW SINGLE 'STANDING AT THE INTERSECTION'/'THE BEST TIME OF MY LIFE' PRODUCED BY  LEGENDARY RECORD PRODUCER IAN LEVINE . WHICH WAS RELEASED ON  DOWNLOAD  ON I-TUNES & AMAZON B078SJQN77 ALSO AVAILABLE VIA THIS LINK: http://radi.al/LorraineSilver
ALSO RELEASED IN 7" VINYL FORMAT ROCHESTER HILLS RECORDS RH1001
Standing at the Intersection
Lorraine was about to embark on a new and exciting chapter in her career. She was scheduled to be touring the UK  in an authentic Northern Soul Show.
'THE MUSIC OF NORTHERN SOUL LIVE ' with the UK's No 1 Northern Soul Band, The Signatures supported by Stefan Taylor.
Unfortunately due to the Covid epidemic, this has now had to be postponed to 2021
Lorraine had a great surprise when her husband commissioned her portrait by the professional artist Patrick J Killian.
New Double A side single FEVER RAGING OUT OF CONTOL/THE LAST TO KNOW released 8 October on digital download also out on 7" vinyl
New double A-side single SUNNY DAY/TWO WAY STREET
released 22 August on digital download and also out on 7" vinyl
These tracks were produced by legendary Northern Soul  DJ  IAN LEVINE
See the appearances page for full information on all these shows.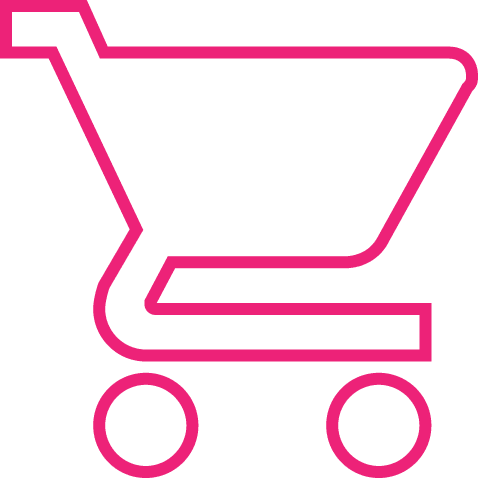 If you would like an exclusive personally signed copy of Lorraine's new vinyl double A side single SUNNY DAY/TWO WAY STREET  then one can be dispatched for £15 including postage& packing
Also there are still some signed copies of Lorraine's previous two singles FEVER RAGING OUT OF CONTROL /THE LAST TO KNOW & STANDING AT THE INTERSECTION/BEST TIME OF MY LIFE and her CD THE NORTHERN SOUL SESSIONS  all available at £10 each including postage & packing
Please email  [email protected]